This webinar features industry expert Joan Eisenstodt, a leader in Inclusion and ADA. Worldwide associations and companies have felt her power when she pointed out key points, getting a worldwide meeting to address and improve a key aspect of a meeting.
In the movie "Defending Your Life", Albert Brooks arrives in an afterlife way station resembling a block of hotels, the lives of the recently-deceased are examined in a court-like setting. In this webinar, Joan and I put each other in a court-like setting and examine how inclusion and ADA issues are handled in team building and the meetings industry. We'll bring our BEST examples and our WORST examples in this no-holds barred webinar.
If you value inclusion and diversity, you MUST watch this webinar to discover issues you are missing with every event. LIMITED ATTENDANCE, so log in early ELSE you will have to watch the video post event and hope we addressed your issues.
Click HERE for the FREE 80 page Global Diversity & Inclusion Benchmarks: Standards For Organizations Around The World.  This landmark report is created by 95 Expert Panelists and give you a well-researched, definitive picture of quality Diversity and Inclusion work with 14 categories and concrete actions and 266 benchmarks that you can apply to your business or organization today!
To see CLOSED CAPTIONING, just click the CC button on the bottom right of the video.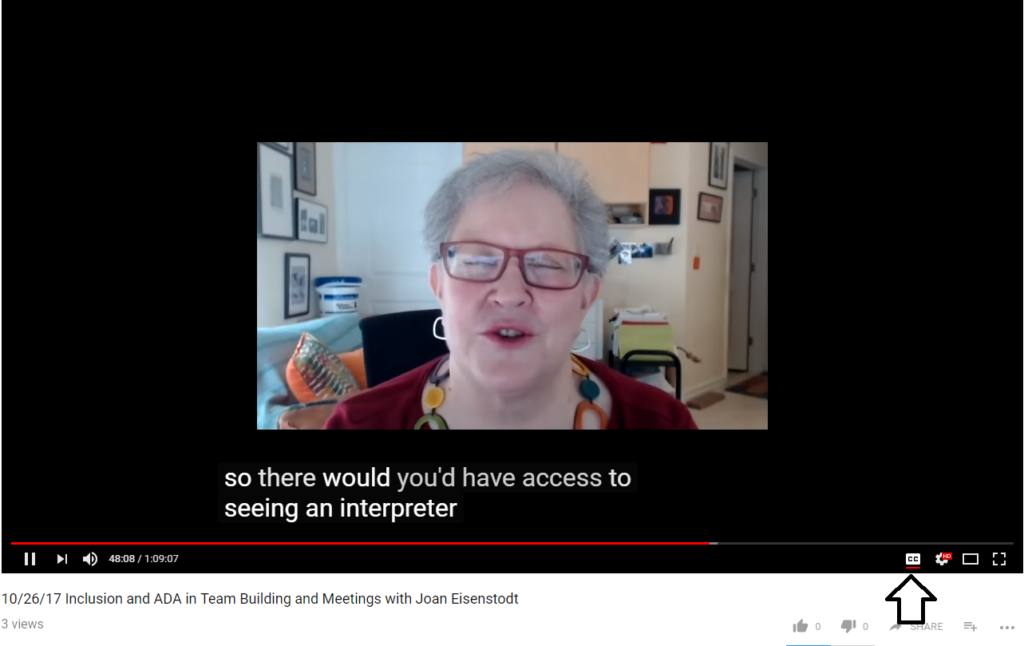 "I'm grateful to you, John Chen, for what you do to ensure inclusion and to those who joined us or who will listen later (watch for the link, and Matthew or Julie if you know someone who does transcripts from videos please advise) for what you will do to be hospitable and inclusive. And to you, Cricket Park for teaching me about the ADA when it passed and to you, Douglas Heath, for making me a delegate to the (then) CLC (now Events Industry Council) so that I could learn from Cricket, and to those who participated. To you, Niesa Silzer, to whom I gave a shout out, for doing the initial session with me for PCMA, and to you, Garland Lonergan Preddy for allowing me to do inclusive meetings and hospitality at SGMP twice! And sign up for the experiential part and the session at CMP Conclave that Denise Meschmar Suttle and I are doing in November!
Cricket, formerly a meeting planner and assn. exec, and now a Rector in the Episcopal Church, is the one who said "Seeing the divine" and if only the hospitality industry would take that to heart! Join me in lobbying to make us more inclusive."
Please comment below with your thoughts and stories.
To learn more about inclusion, ADA and team building, fill out the form below:
* These fields are required.