Welcome to Geoteaming's Play To Win!  We're celebrating 20 years of creating life-changing adventures and breakthrough results.  To celebrate we're giving you a FREE app-based team building game so you can have a team building experience anywhere in the world. AND we're giving away prizes all through the year. The more you play, the better your chances to win. So complete as many missions as possible on this list and watch yourself rise on the leaderboard.
App-based team building is so easy, just download, login and play!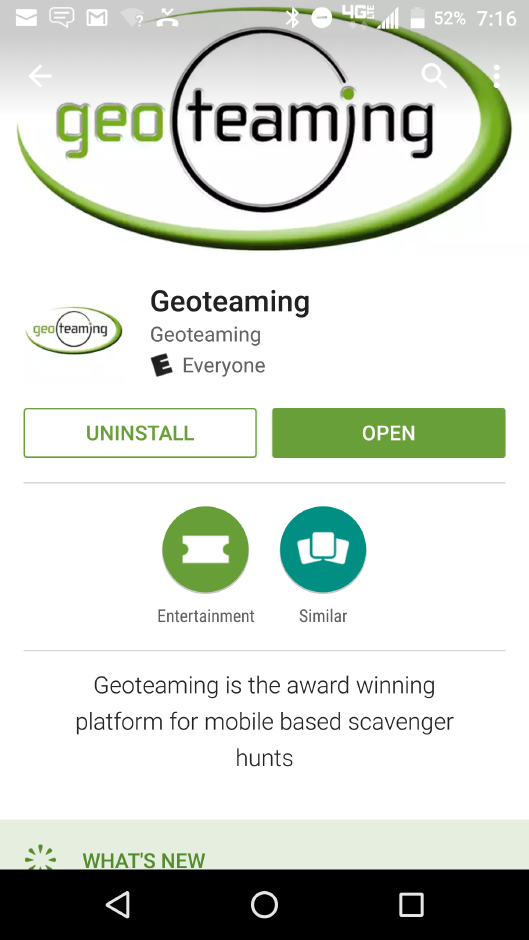 DOWNLOAD – Go the App Store or Play Store and download the "Geoteaming" app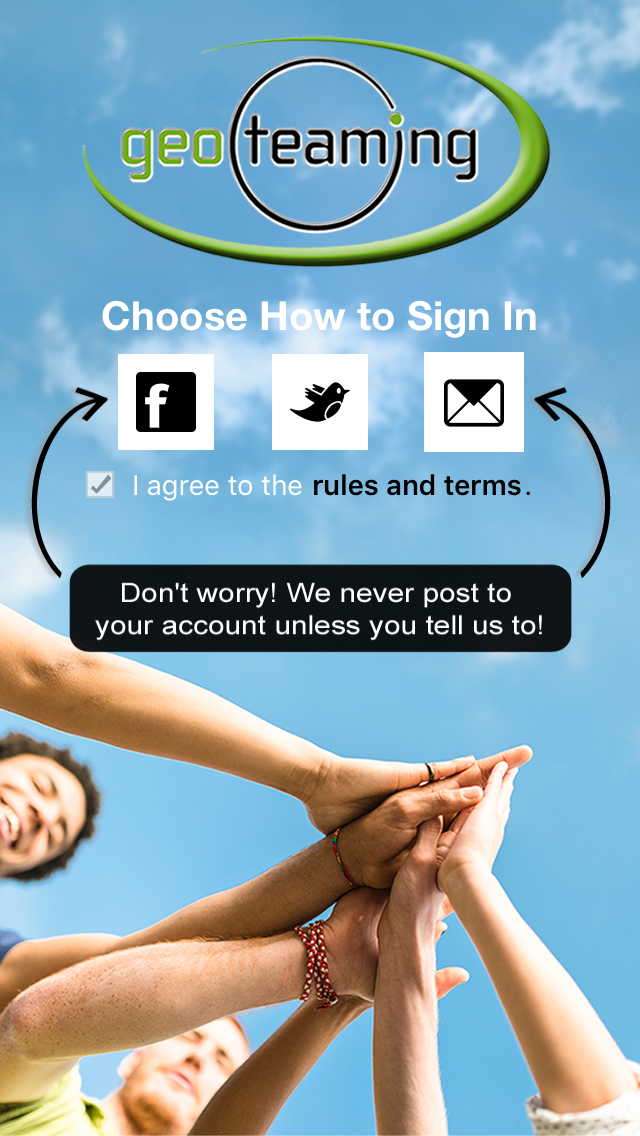 LOGIN – Login using email, Facebook or Twitter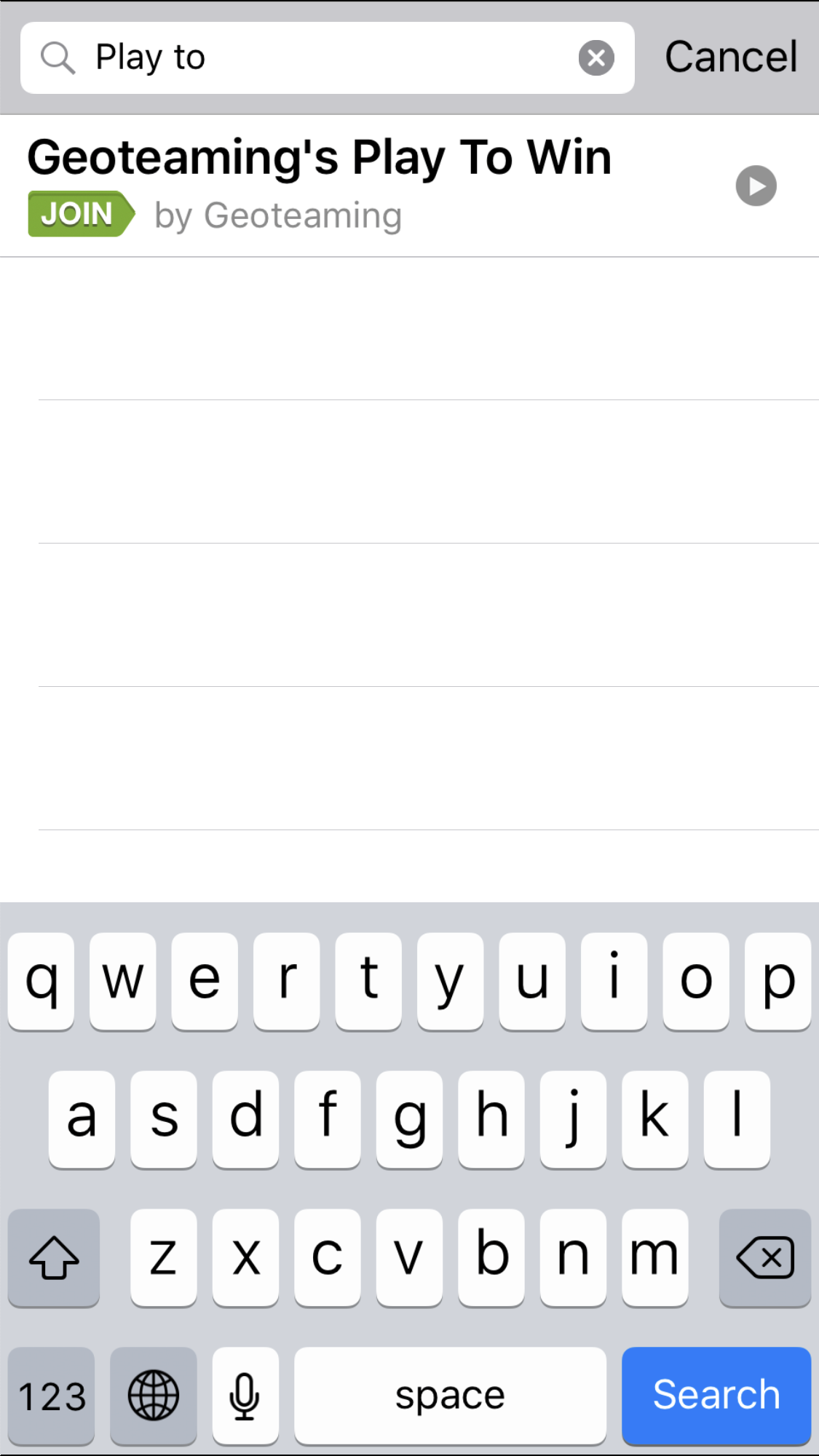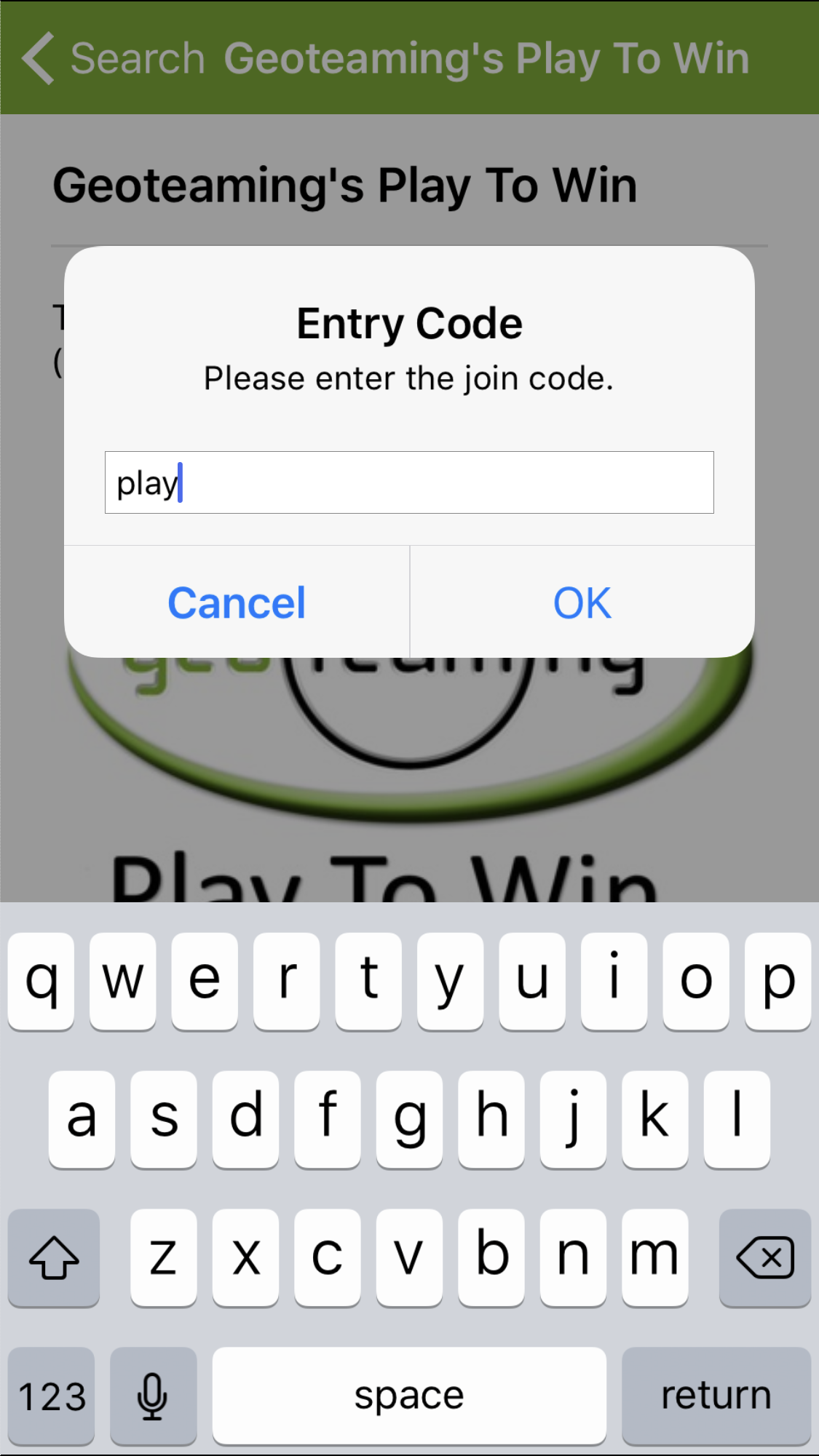 PLAY – Search for "play", select Geoteaming's Play To Win, and enter "play" for the game entry code.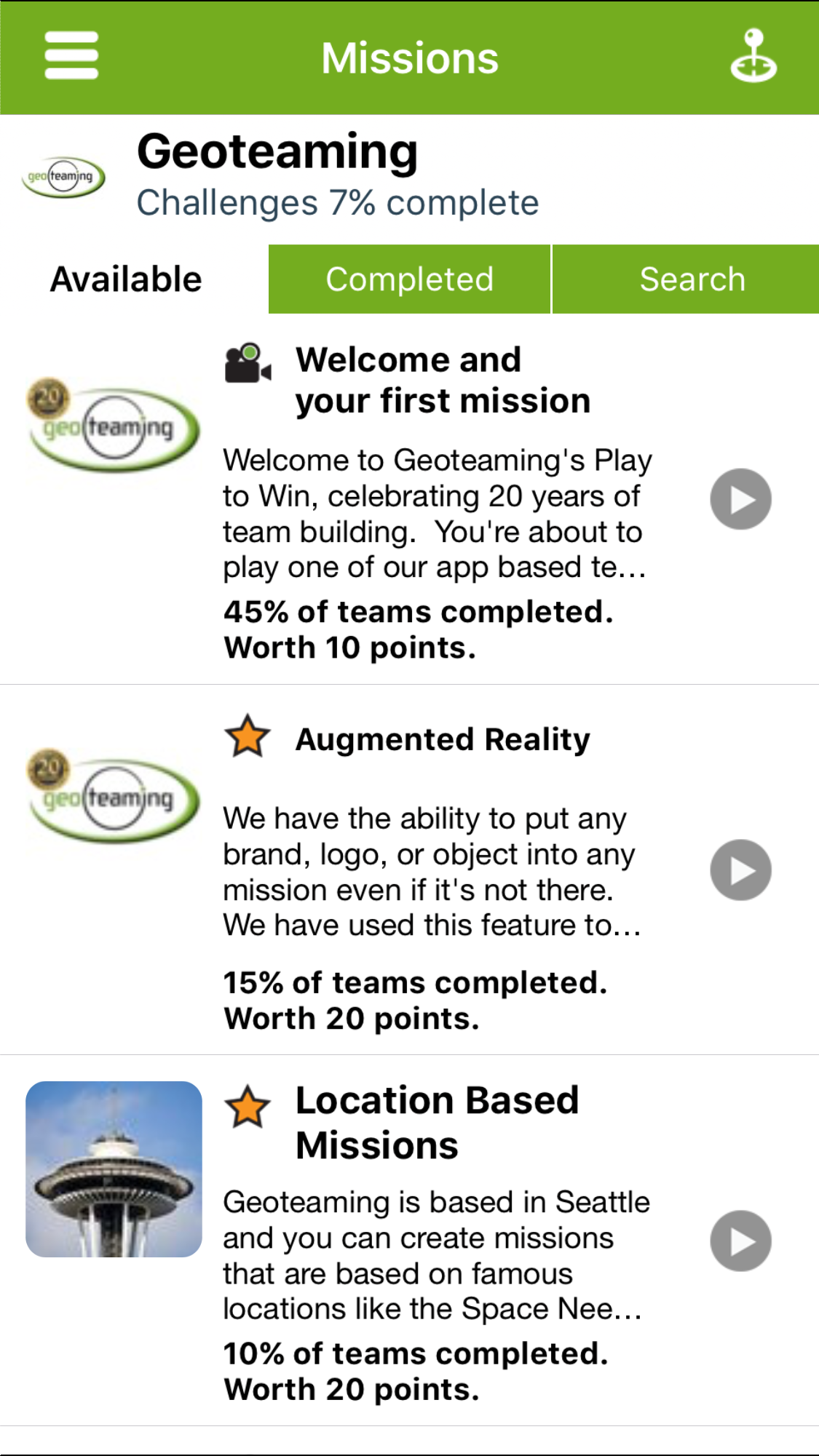 COMPLETE YOUR FIRST MISSION – Tap "Welcome and Your First Mission" and shoot a video of yourself saying your name and where you are from.
Now complete as many missions as possible.  Prizes include books, audios, flash drives, picture frames, reusable grocery bags and even a 7 day trip to Hawaii!
Thank you for playing and watch your email, Facebook or Twitter to find out if won a prize in Geoteaming's Play To Win!  Here's to another 20 years of team building!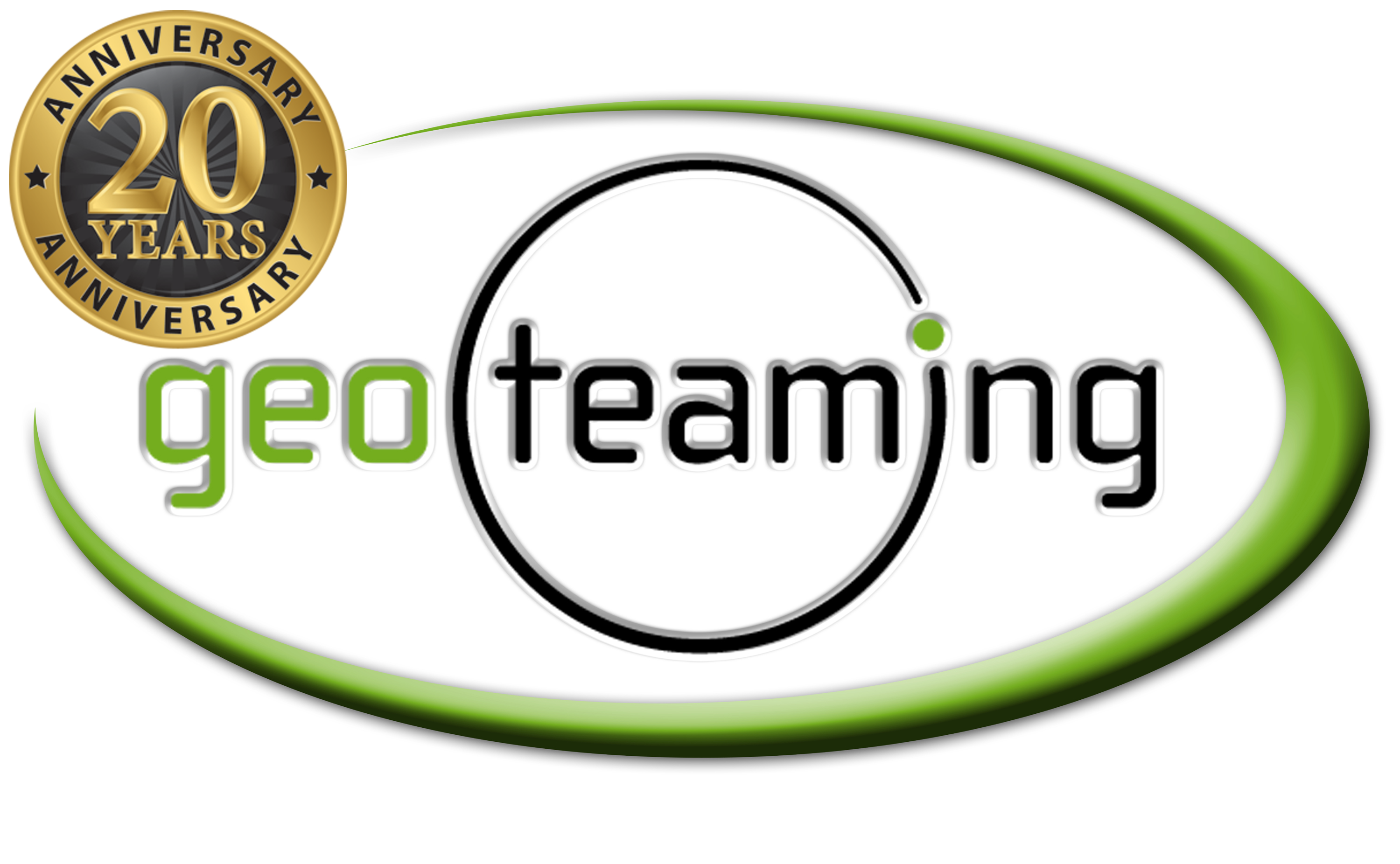 "Congrats on the anniversary, HUGE accomplishment!!! Thank you again for the partnership, been an amazing ride.  Cheers to 20 more!!" – Paul Epstein, Director of Sales, Levi's Stadium
"Has it been 20 years since we met?  Congrats on your success and I look forward to seeing  you!" – Dr. Simon Priest, PhD, author of The Essential Elements of Facilitation and 20+ other experiential education books.
"John, congrats on the 20th birthday!  Huge props to you on 20 and you do it brilliantly!" – Andy Sharpe, Founder, SongDivision
"20 years! WOW man, congrats!" – Curt Humes, Microsoft
"Congratulations John!  Very proud of you!" -Mark DeWeese, dualing pianist and UCSB college roommate
"Well done John!  Congratulations! Here's to 20-20. Looking at 20 great years while looking ahead to 20 more filed with even greater opportunity!" – Jim Humphries, past Founder of The Master's Experience
"20 years! No way!! Congrats!!!! I keep thinking I should come join your team but I LOVE living in Alaska. :)" -Anne Garrett Addison
"Congrats John!  20!!!!" -Mitch Simon, past client and founder of The Simon Alliance
"Congratulations, John! We've got another 8 months to go before we hit the same milestone." – Chris Zimmerman, CEO SuckerPunch and past Microsoft co-worker
"Congratulations, John, and happy 20th!" – Heather L Johnston, PLACE Architect and fellow Top 40 Under The Age of 40 Entrepreneur
"Congratulations, John!!" – Barbara Mulligan, VP Helms Briscoe
To learn how to benefit from 20 years of team building experience, just fill out the form below:
* These fields are required.